Submit Release
Show News
Sprayable wear protection from MetaLine
MetaLine, 17 May 2017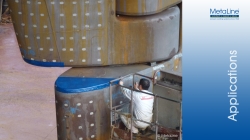 MetaLine, the German pioneer in elastomeric coatings, will showcase its elastic liquid coating system designed for self-processing.
---
Service and repair for cooling and HVAC systems
Heinen & Hopman, 3 April 2017

Heinen & Hopman will not only present its full range of products for marine heating, ventilation, air conditioning and refrigeration (HVAC-R), but also its services for repair and maintenance of systems for marine.
---
New on-board bearing re-lubrication and greasing assistant
SDT International, 22 March 2017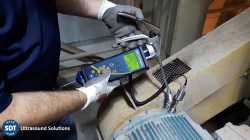 SDT International will present LUBExpert, a unique solution to a most misunderstood maintenance task on-board ships, bearing re-lubrication.
---
Intelligent Condition Monitoring & Vessel Efficiency Software
James Fisher Mimic (JFM), 10 March 2017

Big Data - Does it have any value?
Our Mimic software uses Big Data to focus on two key areas of your operations; asset condition and asset efficiency.
---
Flyability launches first collision-tolerant inspection drone
Flyability, 7 March 2017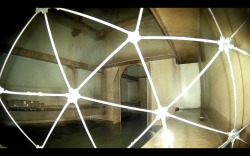 Flyability will introduce its first collision-tolerant drone designed for industrial inspection professionals: the Elios.
---
Surface preparation additive that removes soluble salts and contaminants and enhances adhesion - from HoldTight Solutions
HoldTight, 23 February 2017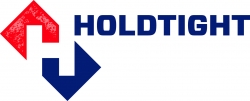 HoldTight Solutions will be presenting its additive that is used in the surface preparation process prior to coating application, that removes soluble salts and contaminants.
---